Dear Profitable CTO,
When were you last so overwhelmed with quality candidates that you said "please, no more?"
I had the pleasure to hear "please, no more" from a recent client.
You Have Trouble Hiring Engineers Who…
Have the solid industry experience you need to build your core team
Care about their impact on your revenue, not just clean code
Raise sales revenue above expectations
"We hired two awesome engineers after working for a total of 6 weeks with David."
"We were uncertain about the results and feared the tone of writing wouldn't sound like our own. When the tone of writing didn't match mine, it was better. Seriously everyone seemed to enjoy the way David communicated about the job description. I got multiple unsolicited compliments. I feel guilty about it.

David was caring and responsive to concerns while carefully explaining why he did things certain ways. An adjustable email pattern made it so I could slip into an email thread while the noise was filtered by David. People liked interacting with David.

I was skeptical about working with David because he didn't have the same vibes as recruiters that I have come into contact with in the past. His work with us got us great results, in part because of his engineering background. We hired him specifically to help us find experienced engineers. We saw that half of our engineering candidates replied to us, and 1 in 6 overall wanted to get on the phone with me. Calls with candidates have been great, and people have a positive impression before they get onto the call. Engineers seem to love us because of how David wrote about us. We hired two awesome engineers after working for a total of 6 weeks with David. We are very happy with EngineerOverflow and would work with David again."
– Eric, CTO of Scalable Press (a bootstrapped and profitable company in San Francisco)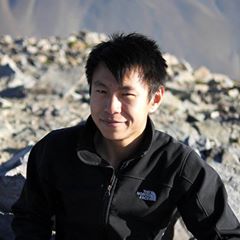 Update: Since he wrote this, he's hired another two engineers because of me, for a total of four. Their engineering team's gender diversity has increased ∞⁠%, from zero women to two out of nine.
Leave Your Hiring Problems Behind
Start hiring to plan or ahead of plan and don't worry about open positions slipping from quarter to quarter.
Hire with the confidence that the engineer works well with the team and on your engineering problems.
Vastly increase your top-of-funnel, opening the floodgates to engineers who have great experience and open source projects. Open the doors to overlooked engineers who are perfectly good at engineering, but don't present themselves well.
Win out over Any Other Company
A talented engineer can get a new job by asking a friend. No résumé. The interview process is much easier because their friend knows they can code. The engineer has insider-information and high confidence that they'll like the work.
For a talented engineer, how can you hope to compete against their friend who would hire them immediately? How can you compete against a friend's standing offer?
The answer: treat engineers you don't know the same way you would treat one of your own referral candidates.
This is what you get out of working with me. You get a fighting chance to hire experienced software engineers who care about their impact on revenue.
You compete against an engineer's best friends when you try to hire them. Does your hiring process stand a chance?
Prefer to email me? I'm david åt dtrejo.com.
I'm not a recruiter. I'm an engineer who knows how to market and sell without being spammy or salesy, in a way that feels pleasant and authentic. I don't price like a recruiter because you'll see both short and long-term returns from working with me.
If I Can't Help You, I Won't Accept Your Investment
I will only accept your investment in my services if you'll see a healthy return on our work together.
Best,
David Trejo
david åt dtrejo.com
Brown University Computer Science Grad
Past engineering experience includes Cloudera, Voxer, and Neo
Based in San Francisco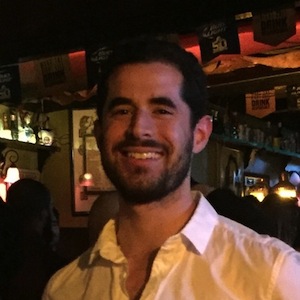 Do you only work with San Francisco companies?
No. Your location does not affect our success.
Will the Approach Work If…
We'll make hires even if you are afflicted with the following problems:
You've never had a lot of applicants
You've already tapped out your network
Recent interviews weren't taken seriously and fell through
Your company has no hype. You're outside the Silicon Valley press cycle. You feel as though you're paying a "tax" to keep your privacy, but it's worth paying.
Your office does not feel lively or diverse. You feel that your team's homogeneity hurts recruiting.
You don't like logistics or writing English, but you do enjoy calls with candidates